Sending Hawaiian Flowers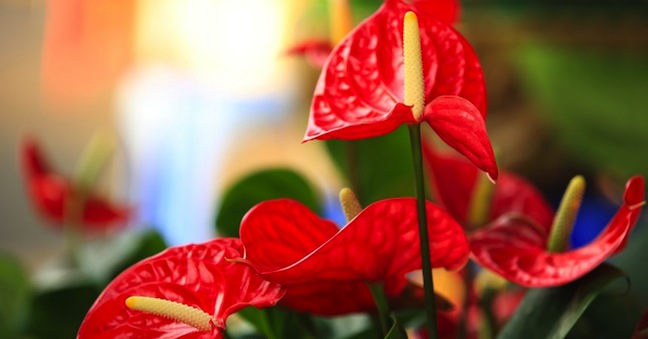 There is no feeling in the world like being at work and having a delivery of fresh flowers. If you're going through a rough time, or it was just a thinking-of-you gesture, it makes no difference. Whatever the occasion, a nice arrangement of tropical buds can lift your spirits.
Being male or female doesn't matter; flowers bring color and life to a room. They don't have to be for a special occasion; however, people feel special when they get a unique floral arrangement. A bouquet is great for a birthday, anniversary or any other special occasion.
Not only does the recipient feel surprised when flowers arrive, but the enthusiasm often is contagious! Just watch the next time someone in your office gets a bouquet of flowers. People around the room get caught up in the kind gesture. Usually, everyone wants to gather around the lucky person to admire the lovely arrangement of fresh blossoms. Of course, most are eager for the recipient to open the card to see who sent them. Arranging the flowers in a favorite vase makes the experience even more fun.
Sending Hawaiian flowers need not be a stressful process. Just select your favorite assortment. Everything will be carefully wrapped. The package will travel by FedEx and arrive within one or two days. And Hawaiian flowers are more durable than other flowers.
Tropical flowers have the ability to make us feel truly warm inside. We marvel at their long-lasting beauty and how they bring a bright happiness to any place. We feel complimented, appreciated and loved at the sight of a beautiful bouquet. It is a feeling that lasts long after the blooms are gone. Contact us today to choose your perfect floral gift for your loved one. You can make someone's day and improve the atmosphere by selecting a colorful spray.