Candy Lei Kits
Hawaiian flower leis are lovely but for keiki (kids) it is more about FUN!  As the school year ends many celebrate children moving to the next grade with a 'graduation' of their own.
For a fun, safe and easy party our candy lei kits bring a Hawaiian touch to your event.  Kits come in an assortment of designs and colors. Each kit makes 5 leis. Just use your favorite wrapped candy. Use 20 pieces of candy for each lei.
The kits are made from a printed, strong cello tube. Color ties are included so all your little students have to do is slide the candy inside and tie between each piece. The lei is then tied to close. Simple and fun.
Candy lei kits also make a great birthday party theme.
We have some new designs this year (shown below) and have added them to our web site. In addition to our traditional hibiscus color themes we now have a maile design that resembles the Hawaiian vine worn in graduation ceremonies.
The second new design is the 'kapa' or 'tapa' design, derived from traditional Hawaiian printing and paper making. And of course we've added pineapple, a Hawaiian favorite and favorite of kids as well.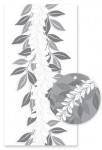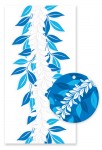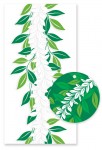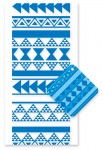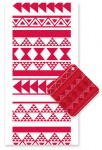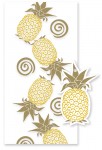 Please follow and like us:
Aloha!
We've made some changes to our web site that we hope you will find helpful.  In addition to a new look we've made it easier for you to find the perfect gift or flower assortment for your home or special event with easy to use menus and a search function.
To welcome you we have posted a special coupon code.  This coupon can be used for any future delivery date in case you want to get a jump on your holiday shopping.  Save 10% on your order with coupon code: fresh
It's also easier to order fresh Hawaiian flowers and gifts on your mobile device like an iPad or smart phone.  Our new pages and menus will adjust to your screen size.
You will notice many of our pictures have been updated.  We will continue to add clearer, more informative images to help you choose the perfect Hawaiian flowers for your gift, party, wedding or other event.  We are also creating step-by-step guides on how to arrange each assortment to match our pictures.  Of course, tropical flowers look beautiful in any arrangement so feel free to create your own and share your picture with us on Facebook.
Follow our blog for our Hawaiian Holiday Gift Guide coming soon!
We will use our blog to keep you up to date on ideas for Hawaiian parties, weddings, luaus and gifts.  We will also post goings on here in the islands.  So whether you are on the mainland or here in Hawaii you can stay connected to the most beautiful place on earth!
Please follow and like us: